"He says, 'Son can you play me a memory
I'm not really sure how it goes
But it's sad and it's sweet
And I knew it complete
When I wore a younger man's clothes'"
Some of the Best 1 was drawn almost entirely from my parents' choice vinyl collection. At 9 years old though, I didn't really know what I was looking for. The compilation process was more a matter of sporadically locating songs that I had sometimes heard in passing, or gravitating towards sleeve covers that caught my eye. Billy Joel's Greatest Hits – Volume I & Volume II (1973-1985) had previously snared me, with Billy's puppy-dog eyes gazing beseechingly at me from his curiously resigned repose at the piano. As such, I was pretty familiar with the entire double decker track-list of megatunes. The Night is Still Young was an early favourite; I have particularly fond memories of cavorting around the living room singing shouting "OOOOO, OOOO, OOOO, I WANT TO KEEP MAKING LOVE TO YOU! WHILE THE NIGHT IS STILL YOUNG!" We had thankfully forgiving neighbours at the time.
Joel's ode to early evening love-making was narrowly pipped to the SOTB post by his seminal signature smash Piano Man. That song had suckered me at my first listen. From the opening piano flurry and the plaintive harmonica through to its walking bassline, waltzing swagger and Joel's creamily heartfelt vocals I was smitten. It is an incredibly visual song, the bar regulars painted in vivid colours of alcoholic melancholy. I was borderline heartbroken for 'John at the bar' who got Bill his drinks for free. Singing along with, "'Bill I believe this is killing me', as the smile ran away from his face" was an early lesson in singing it like you mean it. There was no need for a music video (I didn't even know there was such a thing), my imaginatorium having populated the bar and its bittersweet cast more richly than MTV ever could. It was years until I clocked that a 'real-estate novelist' wasn't a viable career option. Tough break Paul.
I'm sure this is not Joel's greatest record. After all, he himself has apparently regretted the fact that the verses and the chorus of the song both use the same chord sequence and a similar melody, stating that the melody "doesn't go anywhere [musically]." Be that as it may, for me it remains a wonder. A simple, immediate, honest and heartfelt beauty that I cannot but sing along to. The piano really does sound like a carnival. Thank you Bill.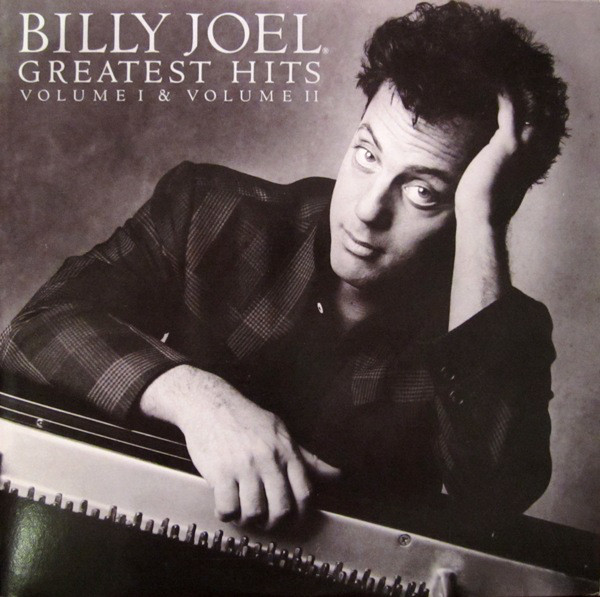 Honourable Mentions
Chariots of Fire Vangelis
Bridge Over Troubled Water Simon & Garfunkel
A Kiss to Build a Dream On Louis Armstrong
---